I've been wanting to expand my Salamander Synergy Twin 40 cabinet for a while now, so that each changer has its own shelf. Having 6 of them stacked on top of the cabinet isn't exactly ideal, especially in the event I need to work on one of them. I also have 3 additional changers I purchased for future expansion with no good place to put them.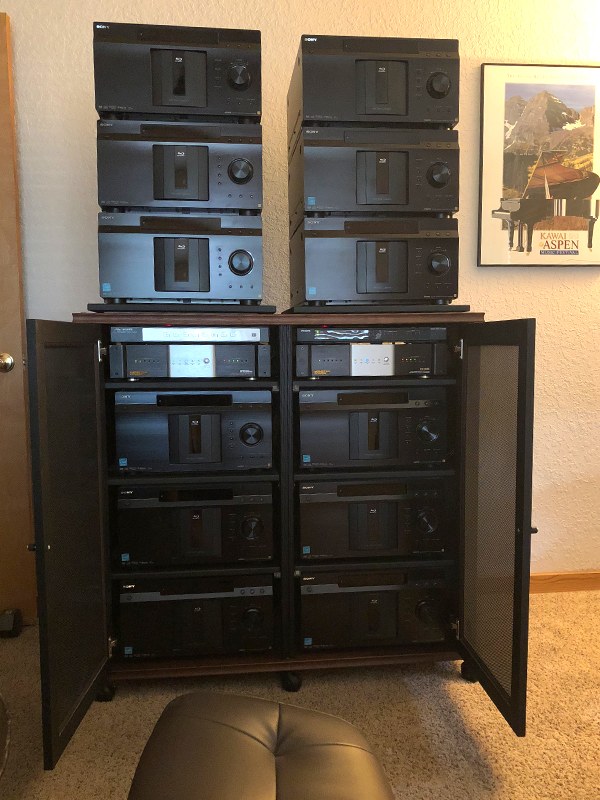 The great thing about these Salamander Synergy cabinets is that they're modular, so the plan was to convert the Twin 40 to a Triple 40, then adding a Twin 40 extension. This would accomodate all 15 changers. Over the past couple months I acquired everything I needed. Spent the weekend before last putting my plan into action. Below is the end result prior to installing the doors.
And here's what the cabinet looks like with the doors installed prior to painting the lower doors black.
(Purchased the lower 3 doors used for less than what 1 new door would have cost me.)
___________________________
Update (11/06/2020):
Salamander Synergy upgrade completed.
Finally got around to spray painting the used doors I had bought. Ended up only needing one coat.
And here's what they look like installed. Not too shabby if I do say so myself.
Doors opened: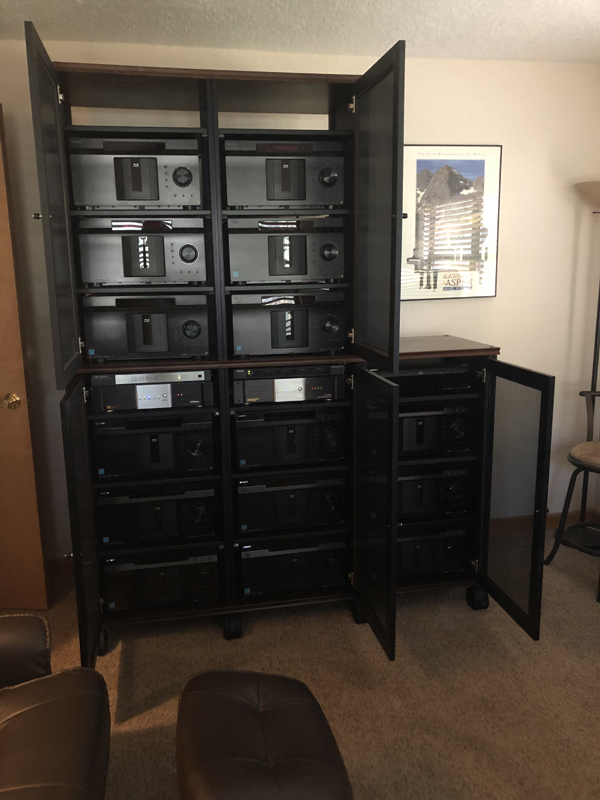 Doors closed: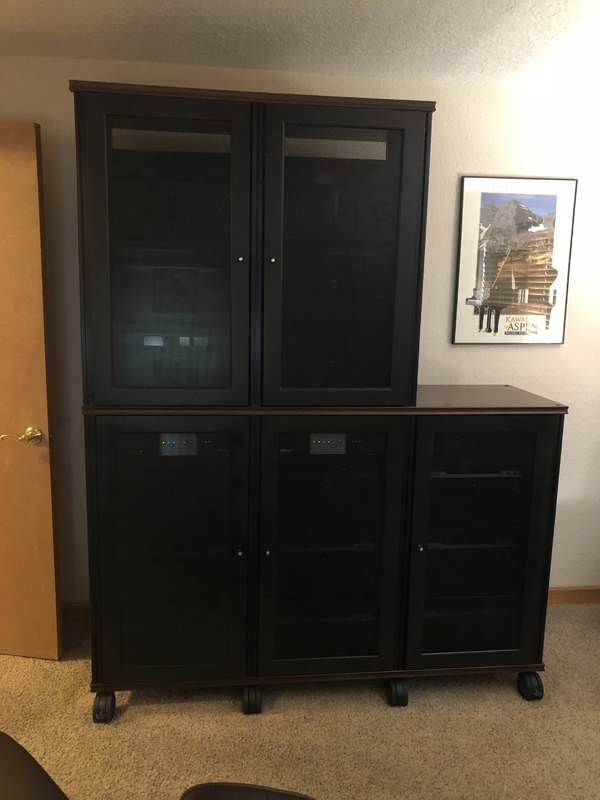 Feels great to finally get this project knocked out. Physical media for the win baby! 👍
(For those interested I've got a post over at Blu-ray.com that goes into more detail. Additional images are included as well. You can find that post here.)