Hey guys, just wanted to share a quick screenshot for the Kodi UI re-skin I am working on for the Aleera templates. I have a few people testing this as I am making changes, but I will create a UI for every resolution and add it to the free downloads when finished.
The browse scrolling list pops up over the covert art section when selected, and the Kodi "K" on the virtual remote lights up blue when connected in case you don't like having the text variable on your page all the time.
I also added full auto popup keyboard functionality with shift / caps / symbols, and it works seamlessly with the driver.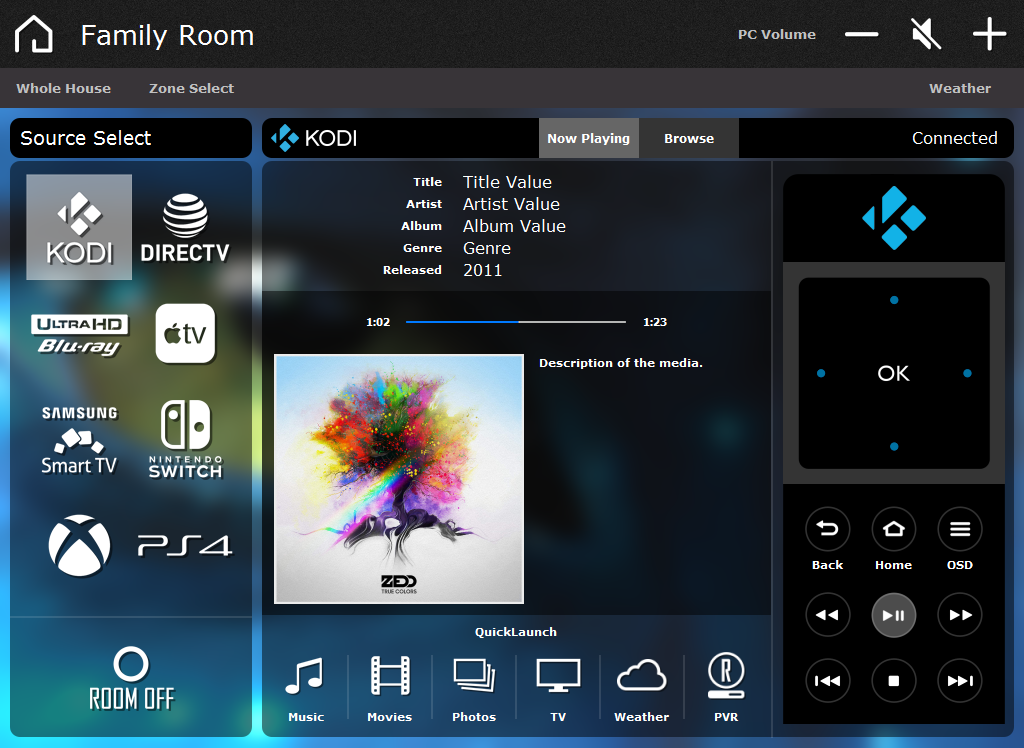 Let me know what you think.