Hey Guys,
I was getting tons of requests to re-skin the Autonomic Mirage MMS UI provided with the RTI driver. It was for iPad only, but I added a KX7 and T3X version as well.
You can grab it from the downloads page on my website:
[Link: blackmancustoms.com]
Here is a quick screenshot of the KX7, but it comes in two styles (Euro & Neo) if you happen to be using our RTI templates, so they will perfectly match. Otherwise, you can use them as stand alone UIs. All three resolutions have full keyboard support.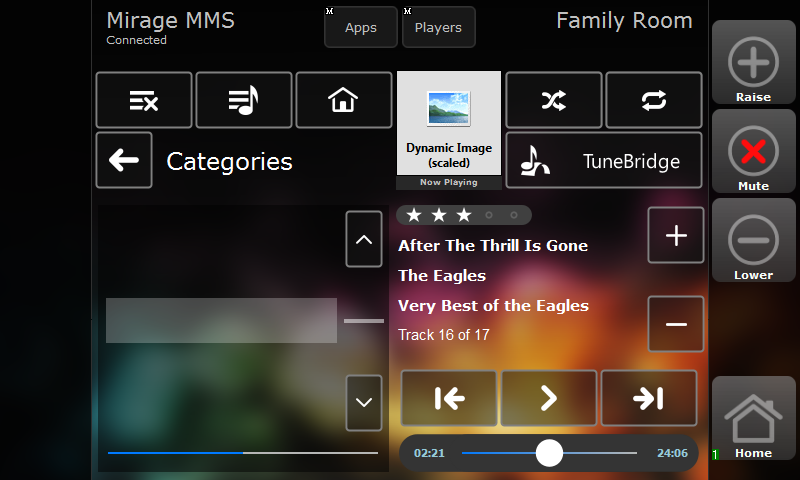 Enjoy.
Noel