Hi Tommie,
I believe the issue is with the multiplexer (also the string you are sending is different to what you said in your email).
Some things to remember:
You do not need to add \r\n to the end of the string as it is in the device properties.
You do not need to use both outputs of the button to trigger the send.
The multiplexer will output data. So using the converter will add that to the string. A contant is better.
I have added what I think should be the correct way. I could not test it as I could not get the Java file to work. Let me know if it is OK.
I have also added a slider. I am not sure if it will work with the java script but assuming all your supplied instructions were correct then it should work.
There are also some "sniffer" buttons to see what is going on in the widget. Delete them when you use the final file.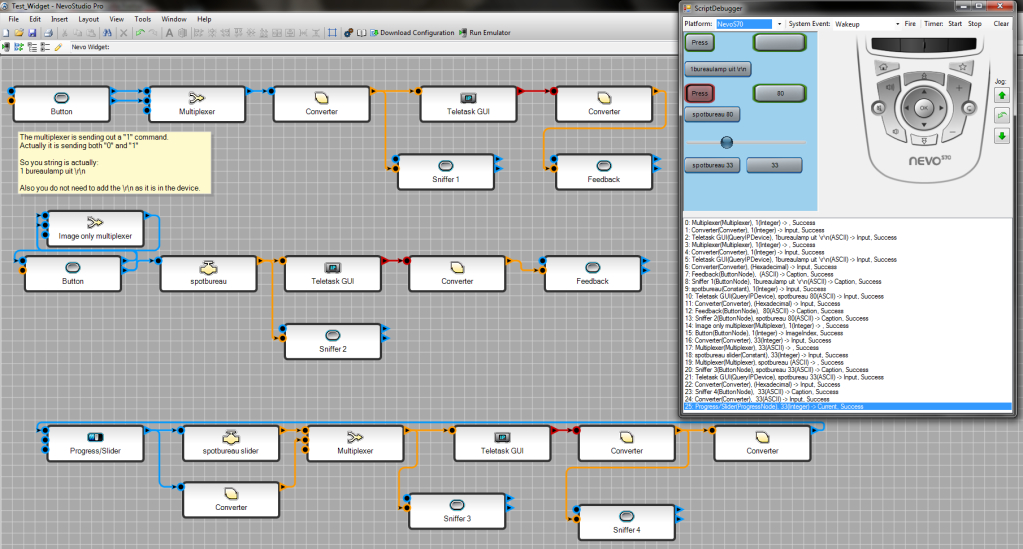 I can't use hotmail at work so I had to post your file here:
www.mediafire.com/file/wdlnhjzrzqk/Tommie.nvj
Please let me know how it goes.
D.