SP1-4000 4000W/2 Mono 2OHMS Subwoofer Plate Amplifier. Originally purchased for over $1000.
Go to
[Link: speakerpower.net]
for more information
This amp is built to be recessed into custom subwoofer cabinets. We had it built into a small box for use with a top end Focal subwoofer. The client changed his mind (subwoofer too big for space) before we could demo the sub and the amp was never used. You can use it in the box or take it out. Amp was used for about 30 minutes during product testing.
Power cord, Input adapter and Speaker connection cable are included.
More Photos: hhttps://
[Link: fatslyce.com]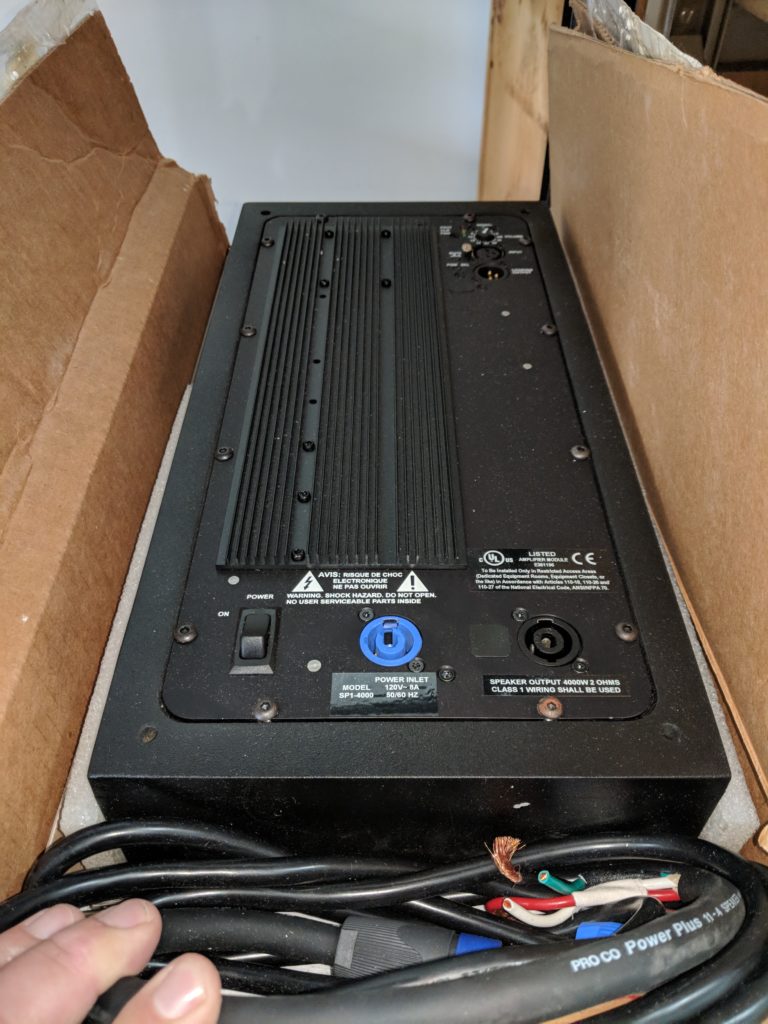 Last edited by FatSlyce on June 5, 2019 13:51.