As many of you know I am a very big proponent of outdoor audio system's and the SLS system, along with custom designed outdoor systems.
The last year i have been noticing a decline in SLS quality and how i was treated at cedia turned me off of them and made me pursue a differnt avenue, Boy am i glad i did.
James
was the pioneer in this type of outdoor audio system and i regret all of these years not giving
James
a try. I got to hear their system at CEDIA and was blown away, not to mention there absolute attention when it came to explaining the differences from the SLS/Snap to theirs. I was someone that assumed nothing could sound any better then the SLS system and have sold quite a few of them on Demo alone.
These types of systems HAVE to be demoed otherwise you will be shown the door when you mention the price. I was never really thrilled with how my last SLS demo was put together with a pelican case and pulling everything out and having every thing strewn around, looked nasty and unprofessional IMO along with using my phone for content just was not the best set up.
Decided that with the new
James
demo kit I would do something much more professional and easier to setup/take down. Seeing that most of my outdoor audio systems are getting sonos as the source material what better way then to demo the system WITH sonos! but why stop with that, while demoing the outdoor speakers why not demo the ability of sonos and zoning capabilities of it by getting some PLAY 1's. It also dawned on me since the
James
A2.1 Amp is an 8ohm amp i can demo some in-ceiling speakers in a custom enclosure. The Play1's are JUST to demo the zoning capabilities, a custom solution will always be sold first.
Knowing what a nightmare it is trying to get clients WiFi-passwords and not wanting to run a bridge/wire to the clients router I had to come up with a solution to ensure i was not reliant on the clients network at all. So after MANY hours of research I chose a router that allows me to use the mobile hotspot from my verizon NOTE3, but I did not want to entirely rely on verizons 4g signal so I got a pay per KB usb modem from AT&T that plugs right into the router. It is setup that if the connection on my phone is slow it will "failover" to the USB modem if it senses it is faster. I had been noticing that on my clients mobile devices if i had a low Verizon 4g Signal they usually had AT&T (makes sense) with a much stronger signal so that is why I chose AT&T for the failover modem.
The router I chose has two radios (one for the wifi as wan connection and the other for the wifi network) but I did not want to rely on the internal routers wireless network to control the system entirely (since it was within the mobile rack) so I wanted an external WIFI antenna setup to allow the entire property to get the signal of the system (to control it within the home or on the other end of the clients property. I am using a Rocket M2 with antenna extenders I drilled into my custom panelcrafters piece. This also gives me a bit of redundancy incase the rocket fails for whatever reason i can attach directly to the router.
Everything is setup with Mac Address reservation to ensure that when the system boots up everything comes online. I have timed the bootup of the entire system to be entirely functional within 2minutes! If for whatever reason the client doesn't have any cellular 3g or 4g signal I have music on my phone/ipad i can "push" to the sonos system or even use the line in as a final resort. I also made sure that for whatever reason i need to get into the routers setup i can do so from both my Note or Ipad. I have shut down, tore down and set up this system over 50 times at my home and so far it has not missed a beat.
Another thing that i found when demoing the SLS system is the ground spikes did not work out to well, so i wanted to come up with a way to quickly place the speakers in the clients yard without having to pound stakes into the ground. I took some 5/4 pine, routed,sanded and stained them to look decent. The only issue that came up is im going to need a bigger pelican type case to store them in, but not all that big of deal.
[URL=
[Link: s6.photobucket.com]
][IMG]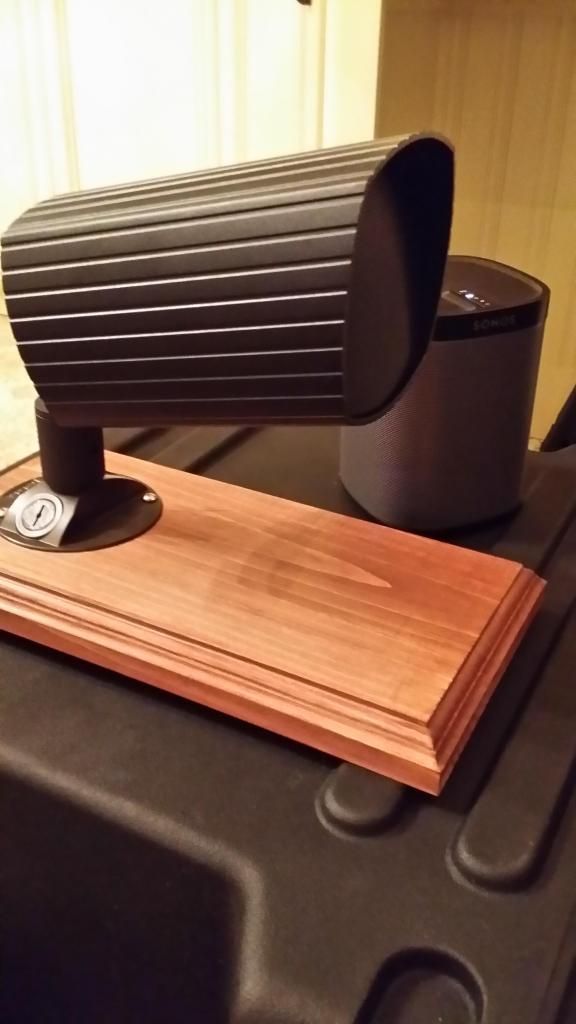 [/IMG][/URL]
[URL=
[Link: s6.photobucket.com]
][IMG]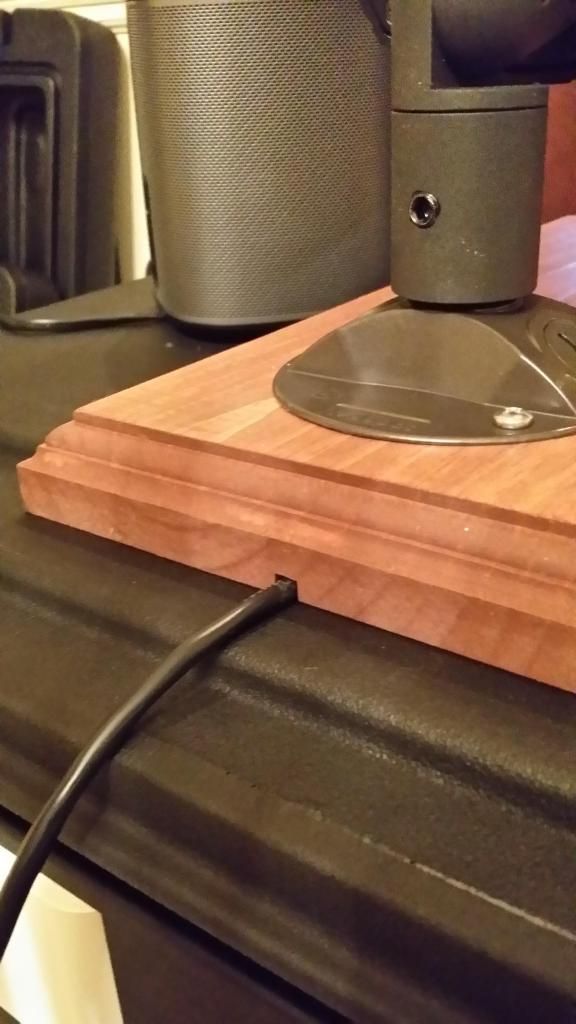 [/IMG][/URL]
3u Rack drawer for the play 1's with MA's foam cut. Still need to cut an area out for the short extension cord and cords for the Plays
[URL=
[Link: s6.photobucket.com]
][IMG]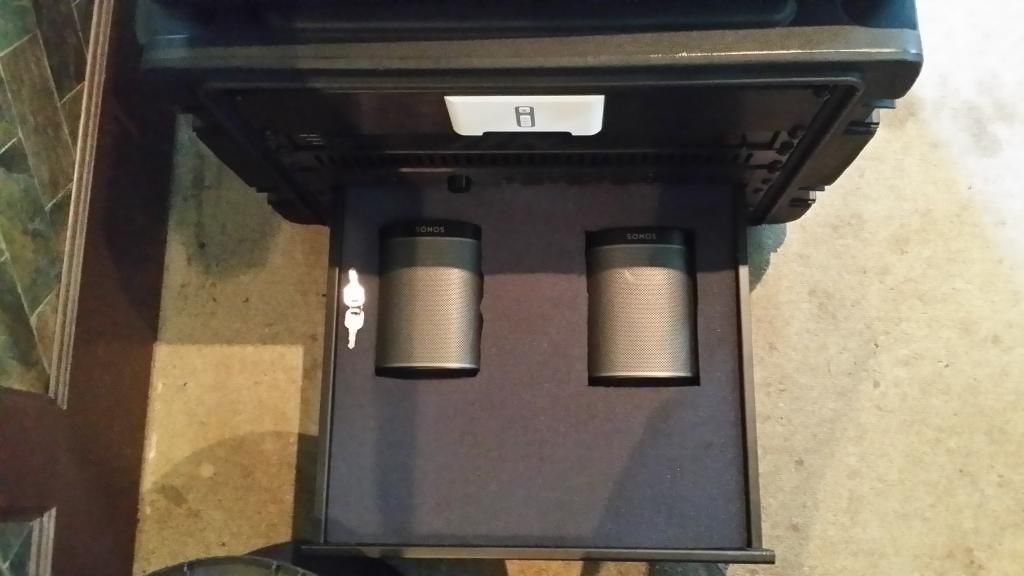 [/IMG][/URL]
[URL=
[Link: s6.photobucket.com]
][IMG]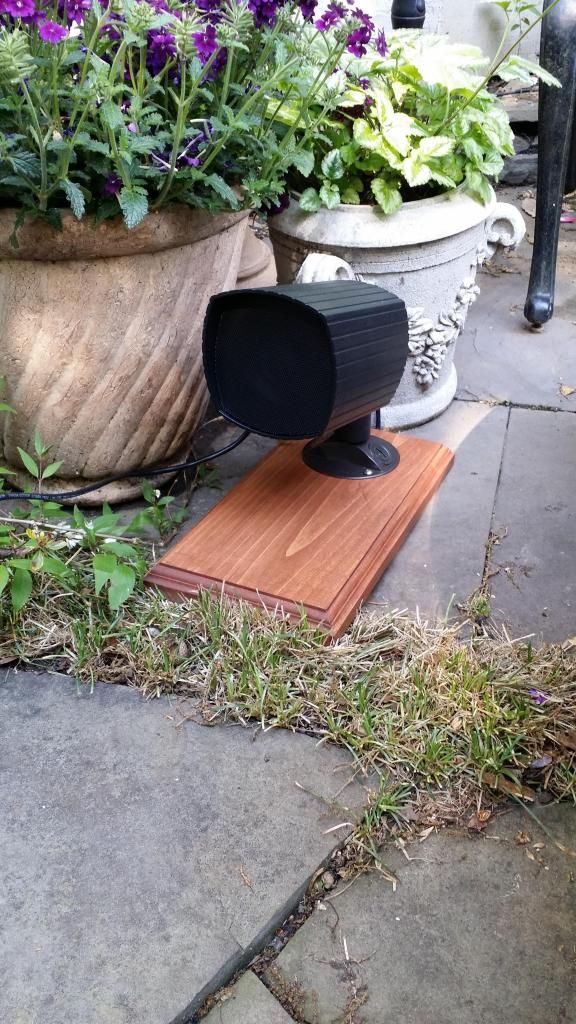 [/IMG][/URL]
[URL=
[Link: s6.photobucket.com]
][IMG]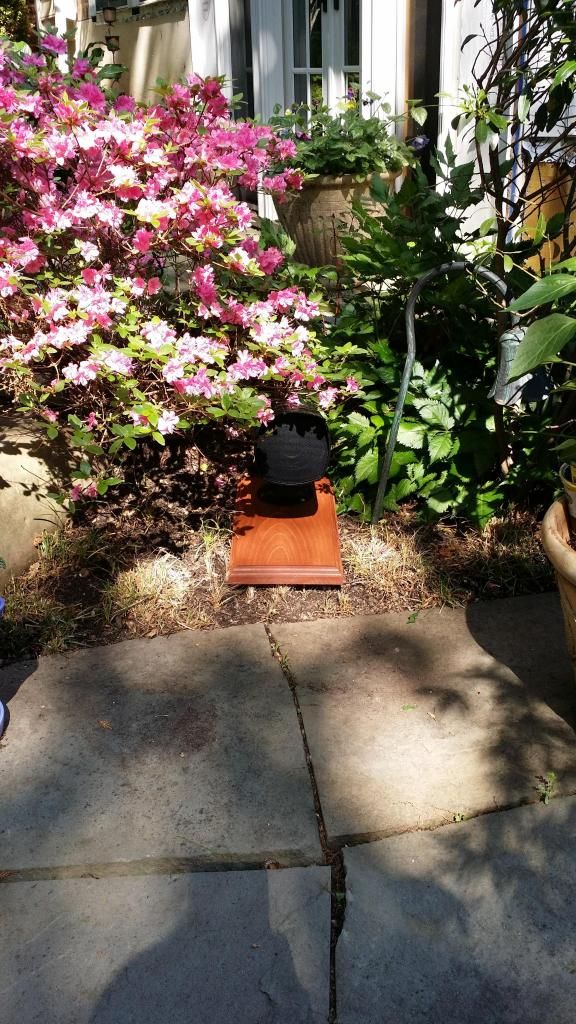 [/IMG][/URL]
[URL=
[Link: s6.photobucket.com]
][IMG]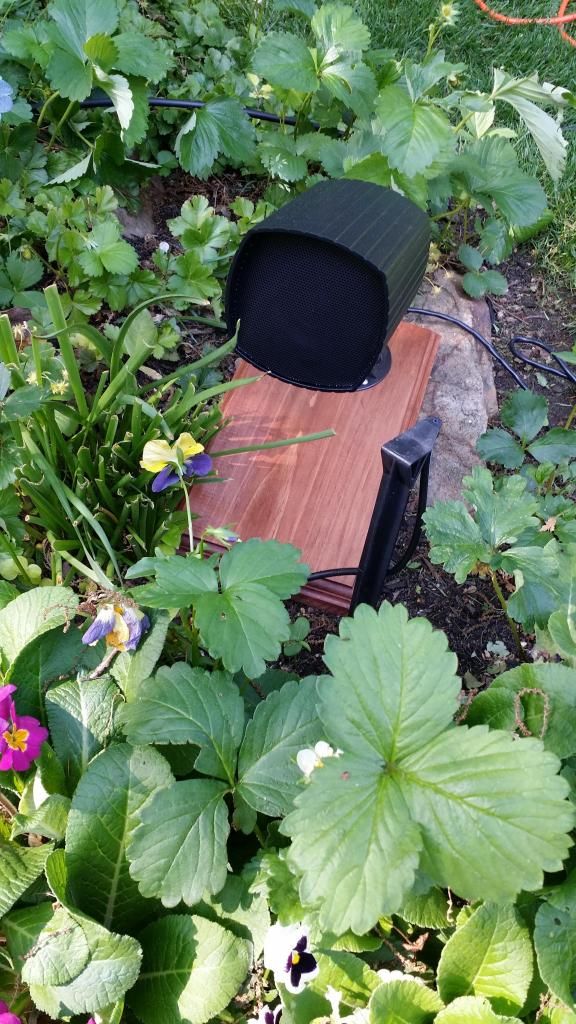 [/IMG][/URL]
[URL=
[Link: s6.photobucket.com]
][IMG]
[/IMG][/URL]
This tiny 8" sub Kicks butt, it sounds better the SLS's 10"
[URL=
[Link: s6.photobucket.com]
][IMG]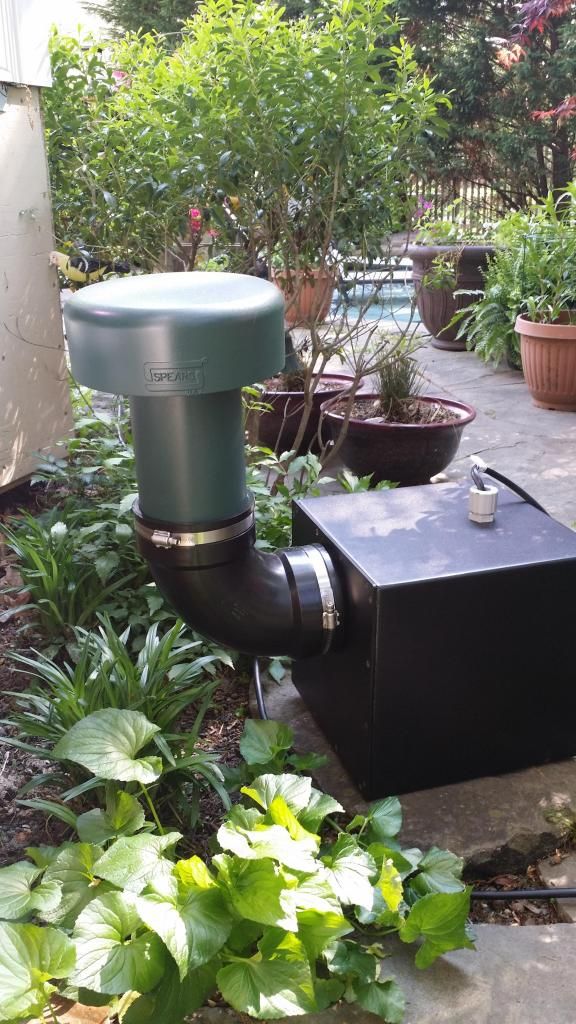 [/IMG][/URL]
This is the rear panel:
From left to right:
Neutrik PowerCON,3x SpeakON connectors, 2 Network ports (wan/lan for updates and possible future expantion), Sonos Line IN and the USB extender for the modem into the router
[URL=
[Link: s6.photobucket.com]
][IMG]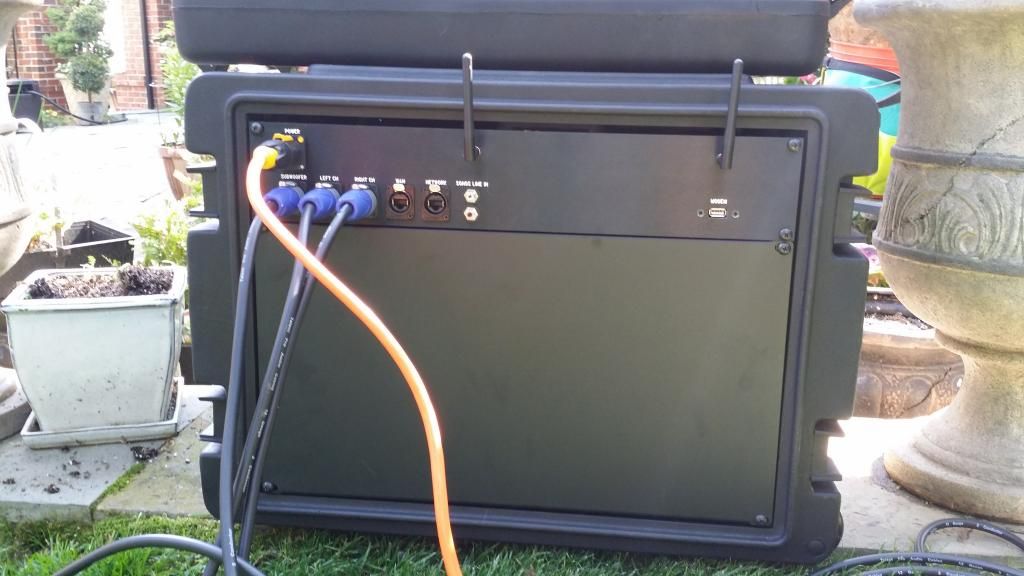 [/IMG][/URL]
[URL=
[Link: s6.photobucket.com]
][IMG]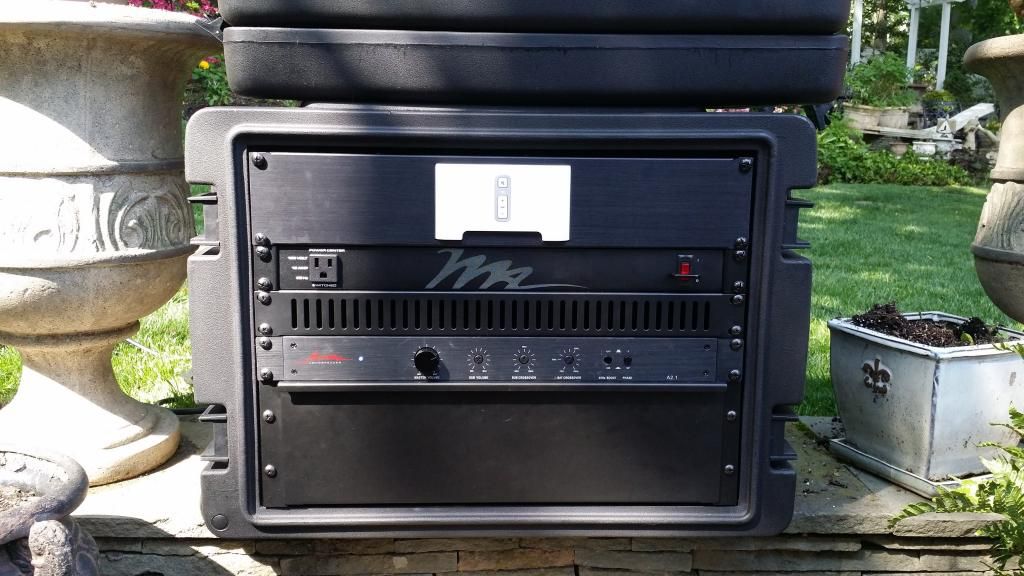 [/IMG][/URL]
[URL=
[Link: s6.photobucket.com]
][IMG]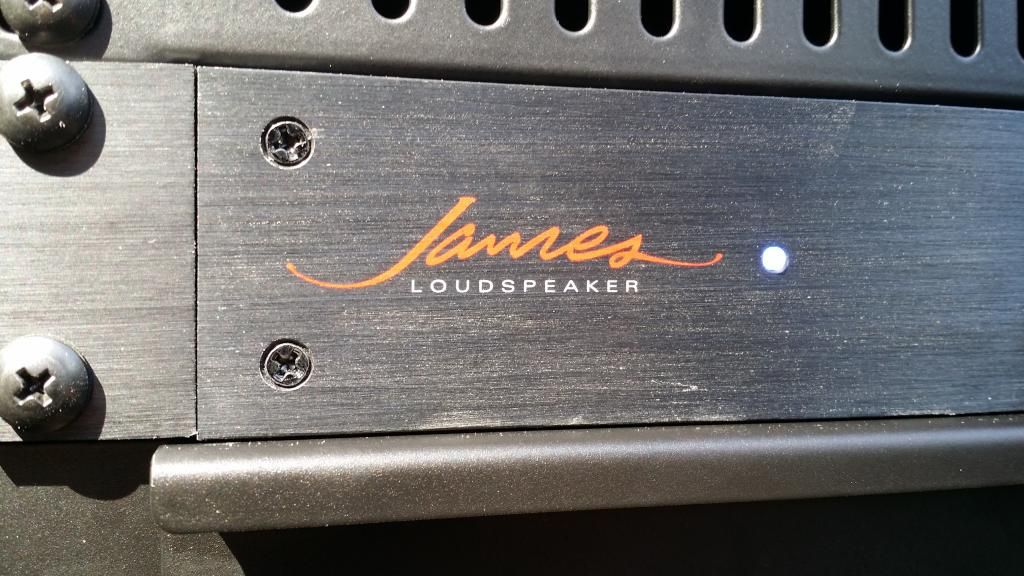 [/IMG][/URL]
custom speakON connection box
[URL=
[Link: s6.photobucket.com]
][IMG]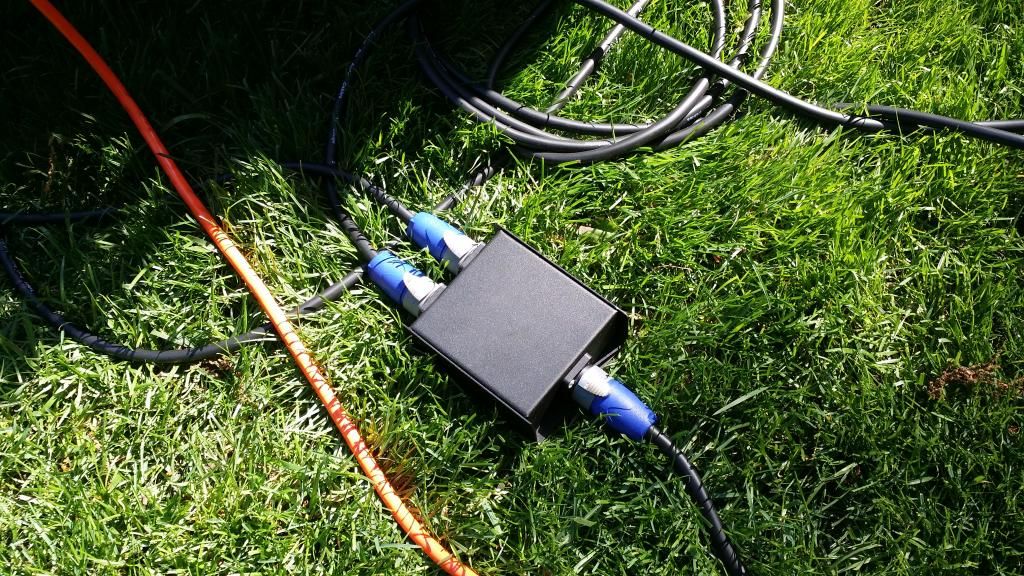 [/IMG][/URL]
I will say that this system absolutely rocks, I was really hesitant about going the 8ohm route from
James
for the demo since i will only be selling the 70v system with the 10" sub.
James
said over and over again that this speciffic combination was designed for demos, they even mentioned that the 70v with DSP sounds even better...
All in all im extremely happy with how this turned out, the case is a skb rolling rack case so i can wheel this right into the clients back yard and start setting up. Ive timed my self i can be up in running in about 7 minutes flat. This set up took me HOURS to design, research and come up with the best way and i feel that I have. I have 4 demos lined up in the next couple weeks, 2 with ultra high end landscape designers. My last setup was an embarrassment I felt, I can honestly feel proud rolling this into my clients backyard :) If this setup proves it can work reliably I hope to expand on this by doing a Total Control Demo
I debated about posting this, especially since I have local competitors on here but in the end i decided that we are all in the same boat and were here to help each other!! If this can help push some of you over to doing backyard demo's then its helped the CI community and helped someone make a buck and get clients to enjoy being out in there backyard.
Sorry for the long post, and the poor grammar ;-)