I've painted almost a hundred speakers in the last two months, so took some photos. Originally posted this over at IP, but thought it would be a good thread here to so others can add to it.
This method will work with any type of spray system (even the disposable Prevals).
Get your speakers unboxed.

Mask speakers. These were pulled out when a room was repainted. If you have new speakers, hopefully they came with paint masks.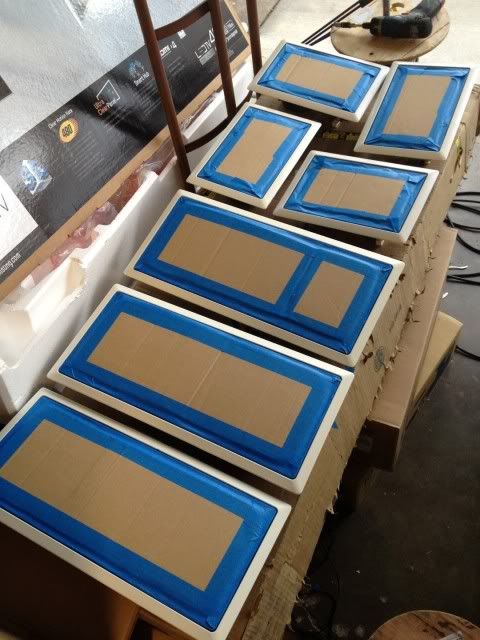 Rough up your frames. I've been using these 220 grit foam sanding pads from Norton and they work well. Sandpaper works great too and you can even use a scotchbrite bad. I think I mentioned using a finer grit paper in another post, but in reality I guess I use 200-400 for this.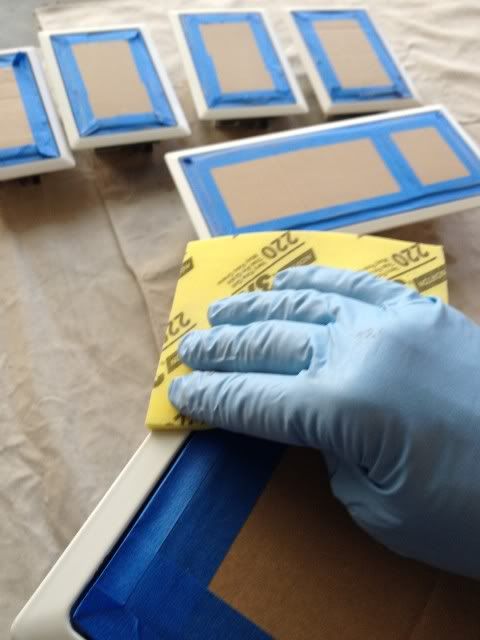 Do the same for the grills. Make sure to pull out the cloth liners first without stretching them out.

Blow all the dust off.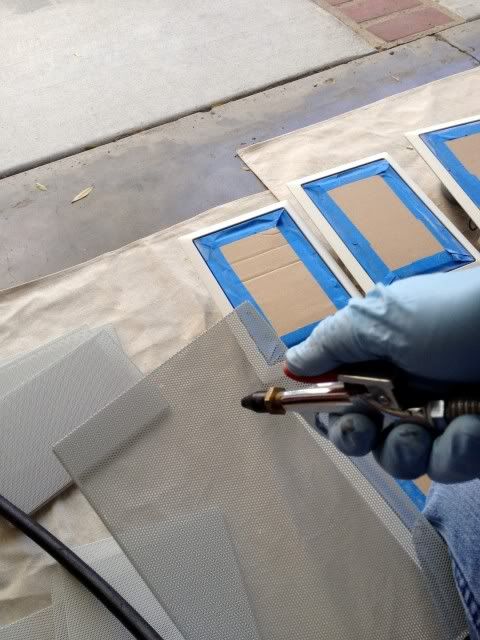 Wipe frame & grills down with denatured alcohol (isopropyl will work too).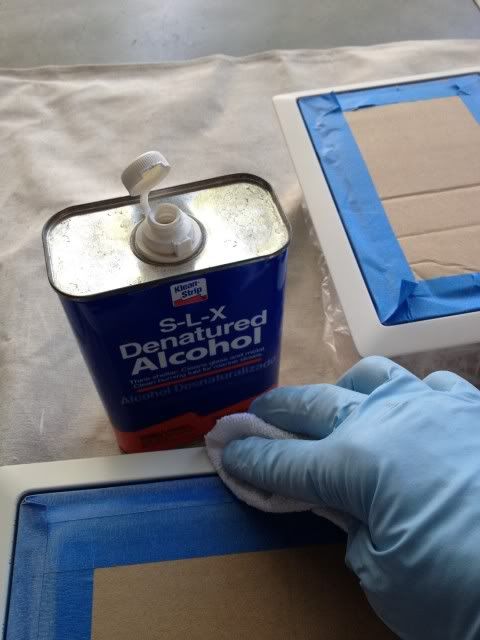 Mask off the back of the speakers if you want to protect them from overspray. I use small plastic trash bags.

Dilute your paint. I like to use distilled water for latex paint. These little disposable plastic mixing cups are great.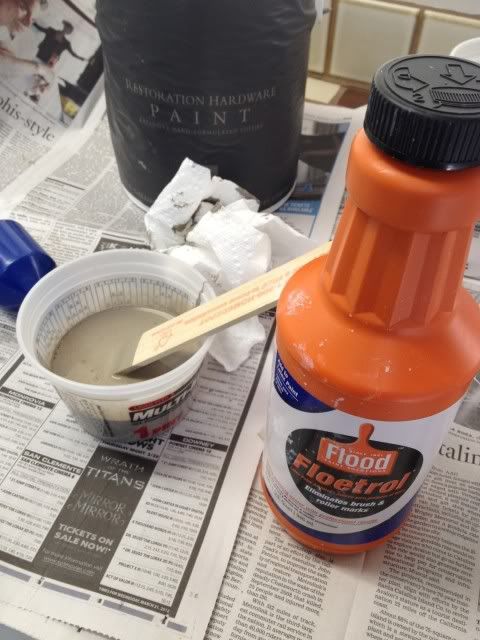 Add the Floetrol. I normally just do this by experience... read the bottle for recommended dose until you get a feel for it.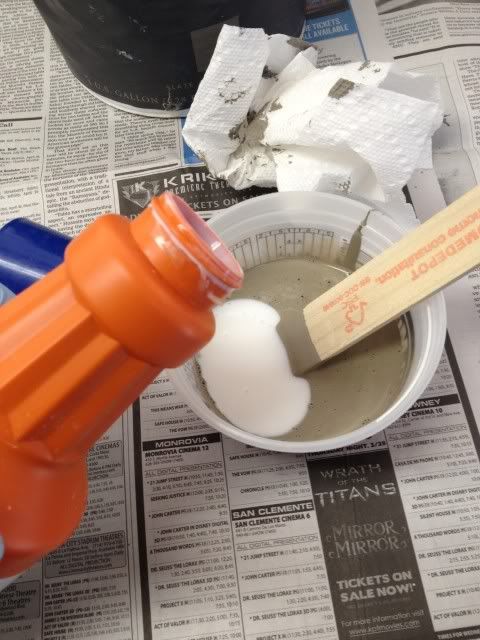 Mix everything up good and run through a strainer. This photo shows me running the paint through a viscosity cup which can help you determine if you have the right consistency based on how long it takes to go through. Once you get the hang of it you can skip this step.


Load up your sprayer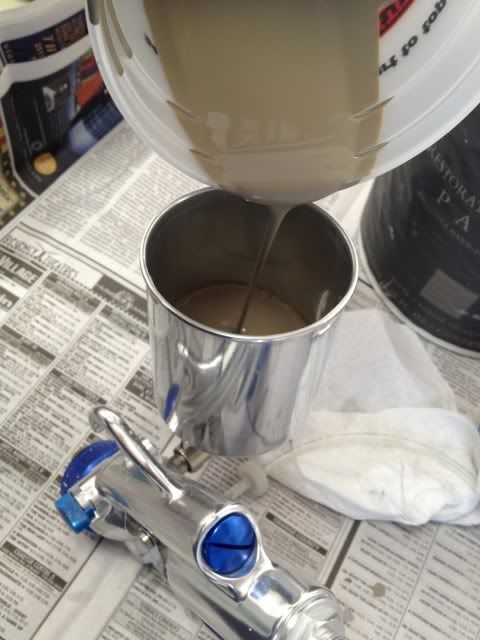 Spray some paint. The Floetrol really helps lay the paint down so you can actually go on a little thicker than you might think. Depending on speaker and paint, I can usually get good results with 2-3 coats.

I normally setup on a box or something that I can spin around easily without touching the speaker to make painting easier. A cheap little turntable (lazy susan) under the box is ideal and will let you rotate as you paint.