What does one get the wife for Christmas...
Lego!!!
(Well, just the Super Star Destroyer - the Star Destroyer I got a few years ago.)


Although significantly longer than the Star Destroyer (and at 3152 pieces, it's certainly on of the largest
official
models) I tend to feel the Super Star Destroyer isn't as impressive - this custom design, though not perfect, is a lot better...
" frameborder="0" allowfullscreen>
However, as far as custom Star Wars models are concerned, I've yet to see anything outshine Erik Varszegi's Venator Class Star Destroyer...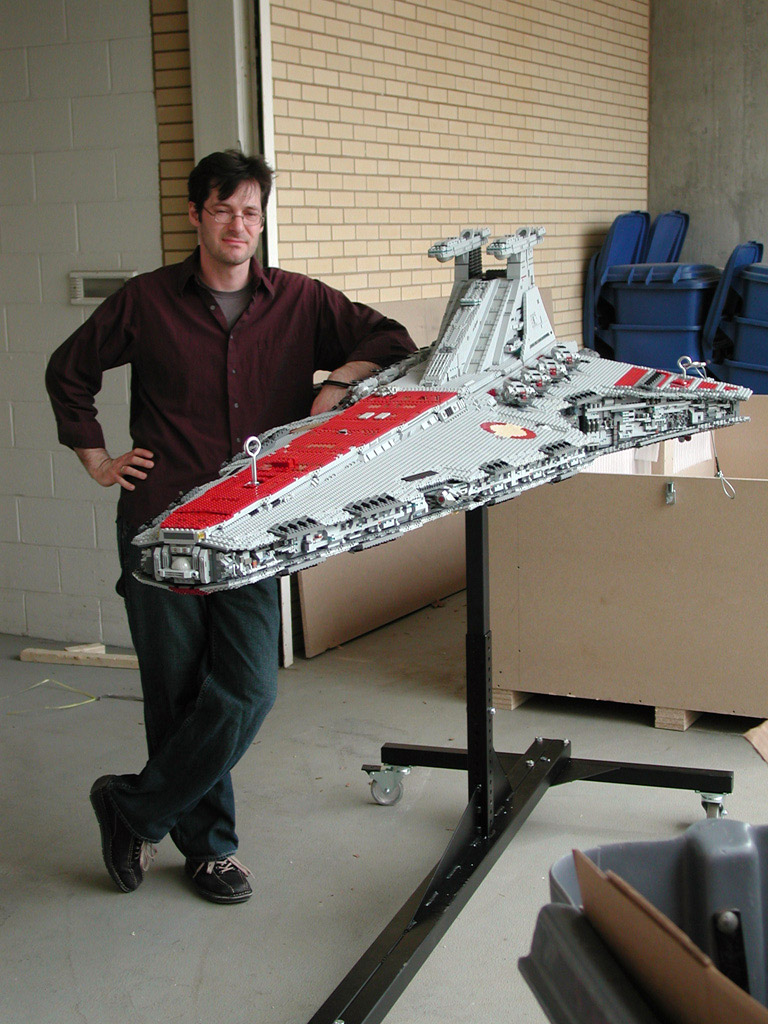 Mind you, it seems he has
plans.
P.S. More of my images can be found
here.